Happy New Year!
We're excited for all that this year will bring, like the new security deposit law which goes into effect today! Read on for details and other important news.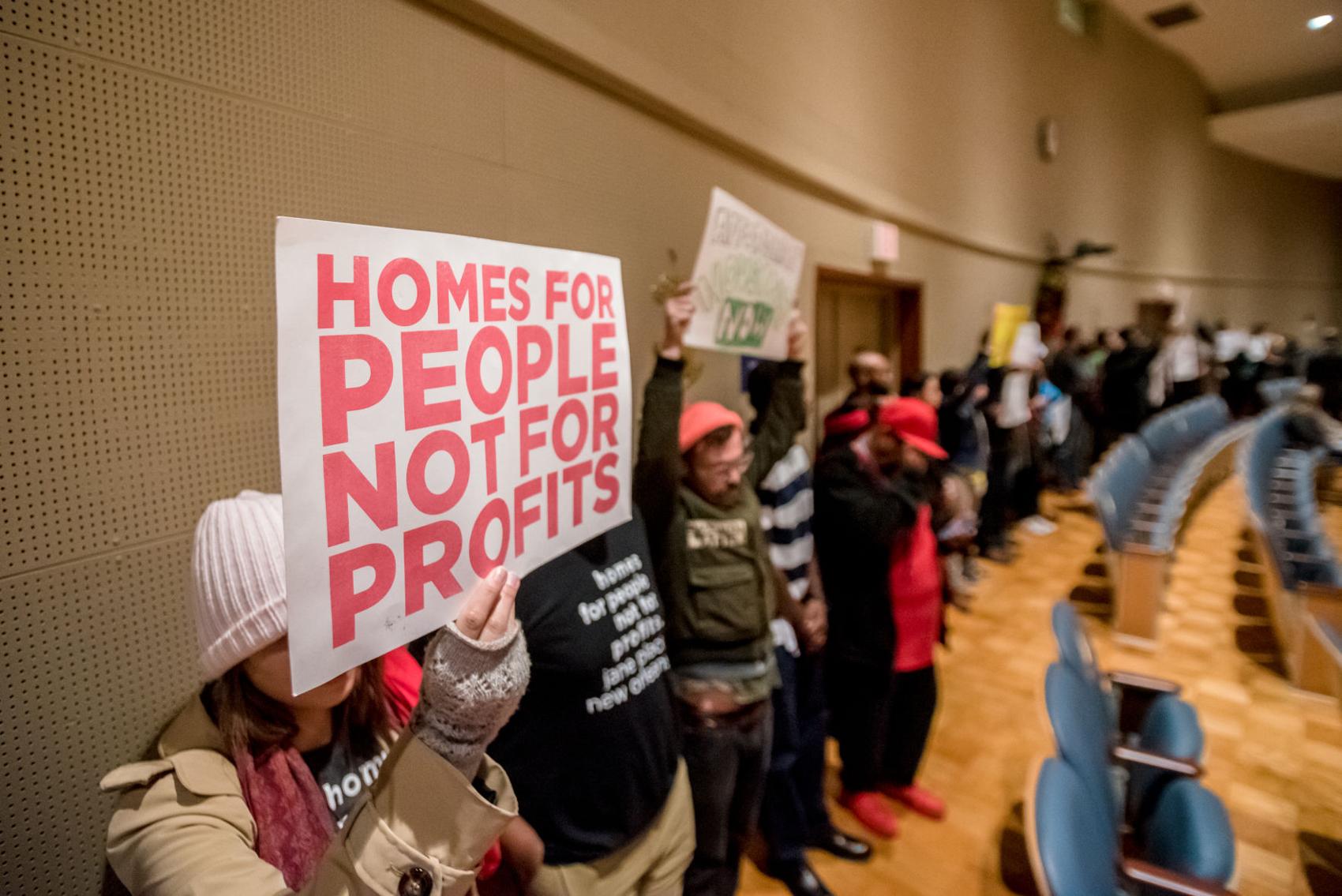 If we lose our people and our culture, we lose our city
In December, City Council delayed a hearing on new short-term rental rules that could slow displacement and create affordable housing. In response, residents and advocates gathered for a "People's Public Comment" instead. Want to stand with us? Here are a few things you can do: (1) Join us January 10th for the hearing. (2) Call your Councilmember, and the two At-Large Councilmembers, today to tell them you support Councilmember Palmer's proposal. The new proposal would let homeowners—but not speculators—rent to tourists in neighborhoods. The rules would also require large developers to match their commercial STRs with an affordable home too. Call Councilmember Jason Williams at (504) 658-1070 and Councilmember Helena Moreno at (504) 658-1060.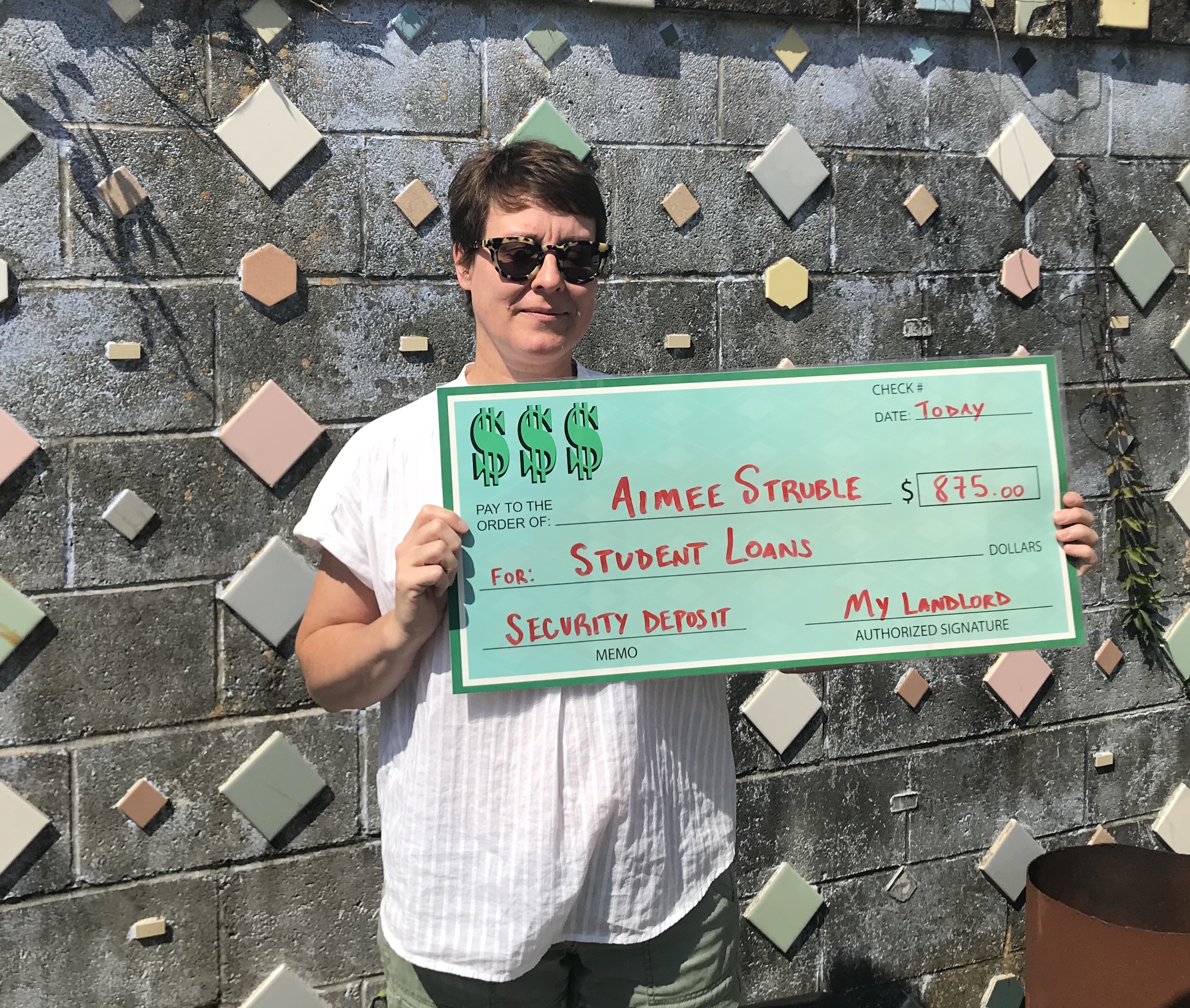 Get your security deposit back!
In 2018, GNOFHAC worked with the Louisiana Legislature to pass a new law that raises the penalty for landlords who keep security deposits without good reason. The law increases the amount a tenant can receive if they win their case to three times the amount of the stolen deposit. Learn more here or call GNOFHAC at (504) 596-2100 or Southeast Louisiana Legal Services at (504) 529-1000 if you have questions.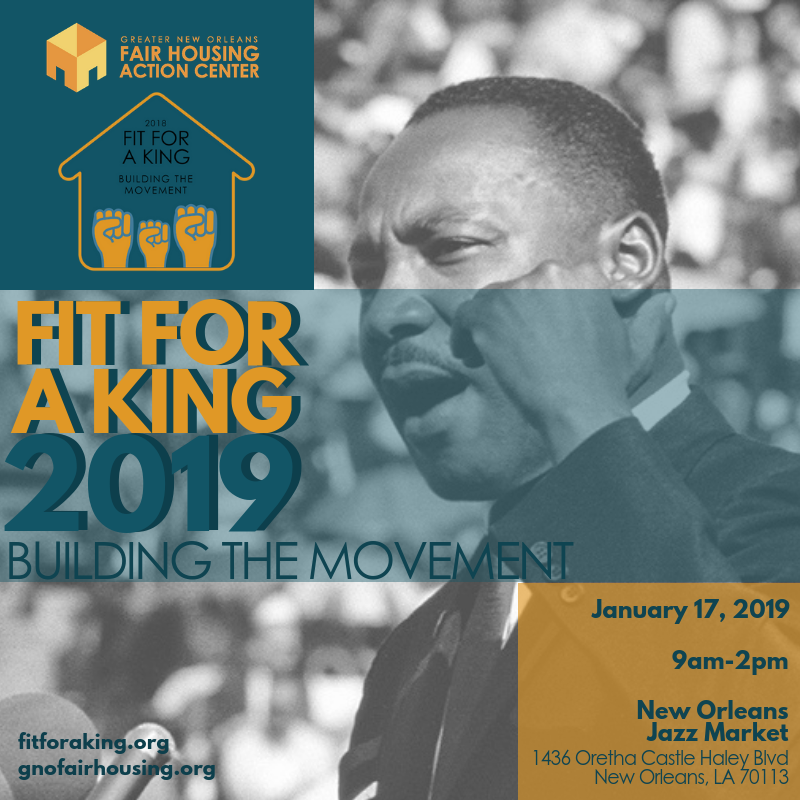 Fit for a King Fair Housing Summit 2019
Join us for the 12th annual Fit for a King Fair Housing Summit: Building the Movement. This year's summit features iconic Civil Rights leader Diane Nash as the keynote speaker, alongside housing rights advocates, educators, community leaders, and more! The summit is free and open to the public, but please register so we know how many lunches to order. Register here. We'll also have a special cocktail reception with Diane Nash after the summit. Learn more or get your ticket here.
We're looking for volunteers! If you're able to help out for a few hours during Fit for a King, contact GNOFHAC's Education Coordinator Elana Cohen at ecohen@gnofairhousing.org or (504) 708-2109.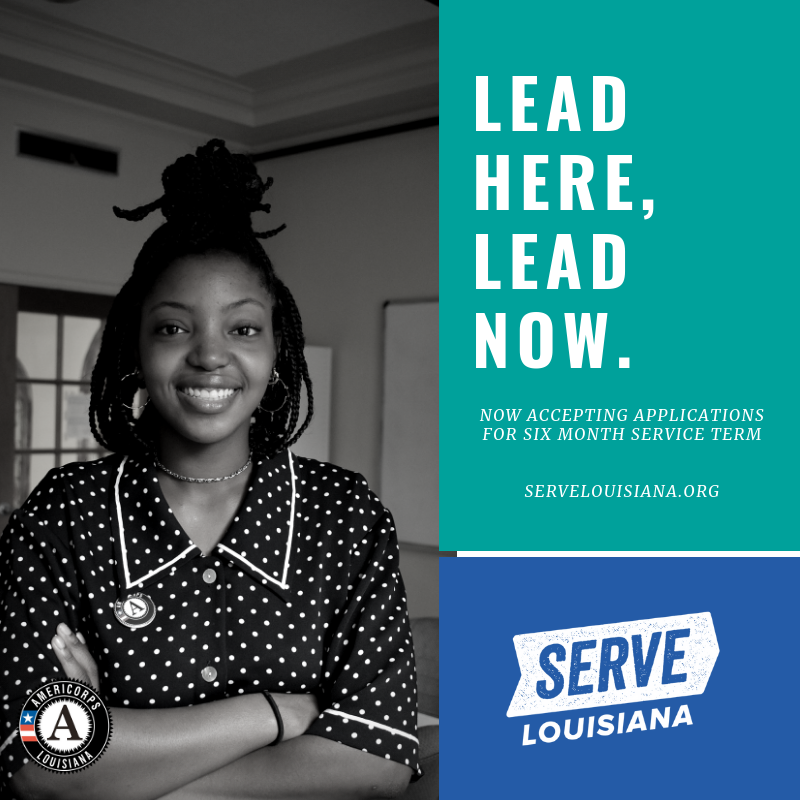 Help build the fair housing movement
Want to help build the movement for fair housing in Louisiana or know someone who might? GNOFHAC is looking for a Community Engagement Coordinator to serve with us through Serve Louisiana's AmeriCorps program. Learn more or apply at servelouisiana.org. The priority deadline to apply is January 6th!
Greater New Orleans Fair Housing Action Center
1340 Poydras St., Suite 710  | New Orleans, Louisiana 70112
(504) 596-2100 | info@gnofairhousing.org